We've entered the next waiting phase of our adoption. We've done all we can do (besides pray) and now, we wait. What are we waiting for? Travel Dates!
Meanwhile, I'm back to where I was at the beginning of this process. I am cleaning like a crazy woman to help pass the days. Not a bad thing...a lot like nesting when you're at the end of a pregnancy. Only I'll get to do it a second time after we visit the boys.
We have a couple of fundraisers happening and a giveaway in the works! It's going to be a good one. If you're not familiar with
Etsy
you should check it out. A lot of our prizes are being donated by some of the generous shop owners over there.
One shop owner, Kelly, has offered not only to donate to the giveaway, but to give our family 10% of any sales we generate from the blog or facebook. Kelly is so kind. I contacted her asking for help with the giveaway and she wanted to do more than that. If you go to her store and use the code, Adoption11, at checkout, not only will we receive 10% of your item cost, but she'll ship your item for free! Her jewelry is amazing and you can check it out at her store here:
Kelly's Creative Design!
Here's one of my favorites from Kelly's Shop.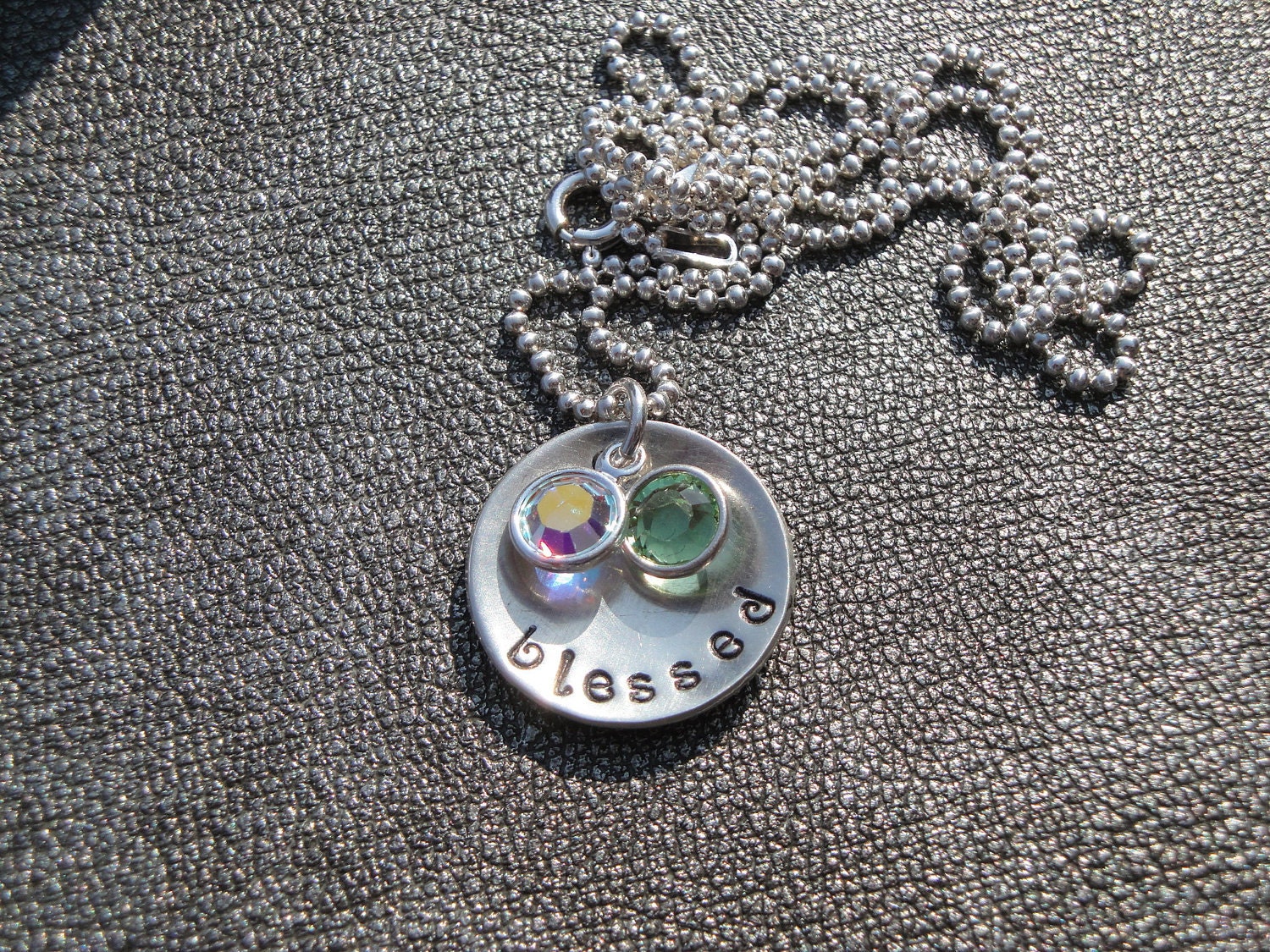 Blessed it's how I feel most days by each of you, who has chosen to be a part of our journey to our boys. So, while we're waiting, I wanted to say, "Thank you!"
We're also doing a Celebrating Home Fundraiser. We earn 50% of the proceeds from all sales made through
this link!
They have some great candles and gifts. I love all the yummy smelling candles. Fall is almost here and I love to burn apple candles or warm cinnamon pumpkin. You can invite your friends to shop, too, just check out our
Facebook Event
.
Maybe while we wait to go and meet our boys we can knock out the last of this fundraising! I'm really excited about each of fundraisers! Keep praying that we'll have those travel dates soon! I can't wait to meet Joseph and Samuel. Won't it be fun to have new pictures and videos of our precious boys!
Blessings,
Mandy